How 'produced water' could be a high growth sector for Qatar
Produced water, a by-product of oil and gas extraction, could provide "huge market opportunities" to service providers in Qatar, according to new research.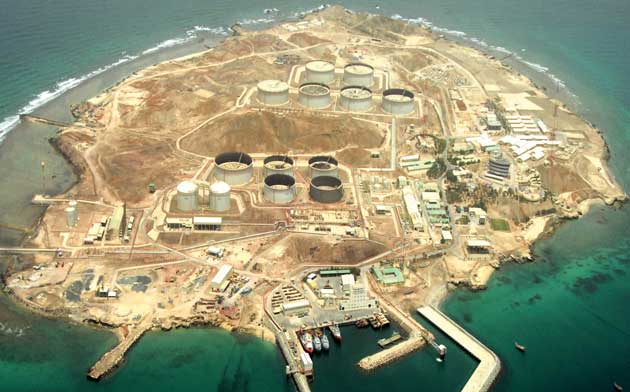 Qatar Petroleum's Halul produced water treatment plant, northeast of Doha (Image Qatar Design Consortium)
According to the firm, the Gulf Cooperation Council (GCC)-wide market earned revenues in excess of QAR1.2 billion last year, and this number is expected to approach QAR1.8 billion in 2017 – a growth projection of 60 percent in just four years. And if current trends bear out, a large proportion of this growth will happen in Qatar. During the oil extraction process, water is pumped into underground reservoirs to push oil to the top of production wells and help achieve maximum recovery. In the later stages of this process, the pumped water also reaches the wells, and so makes up a larger proportion of total production. Water is as precious a commodity in itself in Qatar, hence the rise of the produced water industry.
"To address the mammoth task of safely handling produced water and extracting maximum oil before disposal, various governments are investing in research and development through joint efforts and grants," Frost & Sullivan environmental technologies programme manager Kshitij Nilkanth says. Nilkanth highlights the Qatar National Research Fund, which has loaned QAR2.5 million to US-headquartered energy giant ConocoPhilips for the development of produced water-related technologies, as an example.
One ongoing project to benefit from recent investment is a QAR219 million upgrade to a produced water treatment plant in Halul, northeast of Doha, operated by Qatar Petroleum. The upgrade work is being carried out by the Doha Petroleum Construction Company (DOPET) alongside Total E&P Qatar. Completion is expected by the end of next year, according to DOPET.
QAR219 million - The amount of investment to upgrade water treatment plant in Halul, Qatar.
But despite signs of progress in Qatar, elsewhere in the region, advances are either sluggish or non-existent. Markets in countries including the United Arab Emirates, Kuwait and Saudi Arabia have a lower water cut, meaning produced water occupies a smaller proportion of total production than it does in Qatar, and therefore, these countries barely invest in produced water management, the Frost & Sullivan report says. "Suppliers in these countries are not given a clear idea about current or future management strategies, hindering them from knowing and addressing requirements," the report says. "In fact, many oil and gas companies do not even monitor water produced from the fields and are unaware of the various options to manage produced water." 
According to the study, while the equipment market is already seen as "competitive" in the region, the services segment is new in the GCC and will be a "high-growth sector in the long run". 
"One of the most effective ways to enter the GCC produced water management market is through joint research collaboration to utilise the technology developed within the region," says Nilkanth. "This will help capture the domestic market, increase technology know-how, and develop relationships with customers to ensure more projects."
Like this story? Share it.