Will Qatar's stake in PSG set a new standard in football investment?
For the last few years, Qatar has been hosting major sporting events. According to some analysts, the country's growing interest in sports, particularly football, represents its strategic move to build a sports sector – an approach, which is considered to be far more comprehensive compared to those adopted by some other GCC countries. Barry Mansfield looks at whether Qatar's substantial investments in world football, particularly with its prize acquisition, Paris Saint-Germain (PSG), are based on sound business principles.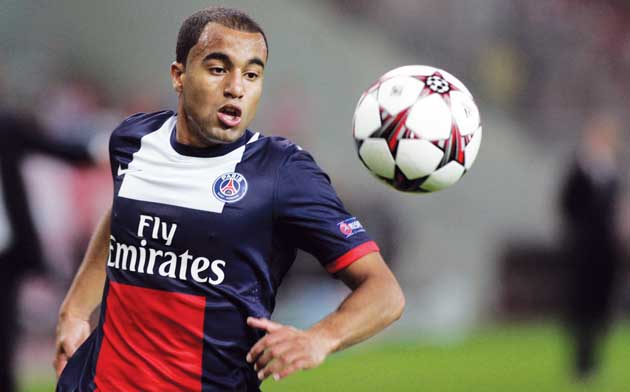 Investment in football is a means for Qatar to project a positive profile of the Gulf state in the world. But it is to be seen if managed correctly, it can be a sound addition to the country's vast and diverse business portfolio. (Image Getty Images)
That Qatar has invested heavily in international football, especially European teams, is no great secret. The country has of course had a prominent presence in international football since the Qatar Foundation (QF) signed a USD200 million (QAR728 million) sponsorship deal with Spanish professional football club FC Barcelona in 2010. The deal itself became the subject of some controversy as the financially challenged club had previously pledged never to enter into such an endorsement agreement, but was then ostensibly forced to do so with Qatar Foundation out of financial necessity.
Earlier in the same year, Qatar's Sheikh Abdullah bin Nasser Al Thani also acquired embattled Spanish La Liga Málaga CF, further spending EUR200 million (QAR 996 million) to revive the fortunes of the once low-rated but highly popular, and now marginalised and financially struggling sports entity.
In what is probably Qatar's most high-profile football acquisition to date, in June 2011, the Qatar Sports Investments company (founded in 2005 and part of the Qatar Investment Authority or QIA),  set up by His Highness the Emir Sheikh Tamim bin Hamad Al Thani, bought a majority stake in French professional football club Paris St-Germain (PSG), and installed former professional Qatari tennis player Nasser Al Khelaifi as president, investing heavily in international football megastars.
QAR728 million - The amount the Qatar Tourism Authority will pay PSG per season until 2016 in a publicity agreement.
"It's a simple message," Khelaifi told British newspaper The Guardian in 2012. "We are building a team to be one of the best in Europe. To become big, you need to sign players and that is what we are doing. Obviously, we believe in our targets and objectives, and we are really confident that the dreams are going to come true."
Endorsement-wise, recently Qatari telecommunications firm Ooredoo signed a five-year sponsorship of PSG, with their distinctive red and white logo to be emblazoned on the back of the team shirts for the next five years, for an undisclosed but no doubt substantial figure. September's deal between Ooredoo and PSG will also ostensibly give a boost to youth and community sport by establishing coaching clinics in the Middle East, North Africa, and South-East Asia. There is also some speculation that PSG's owners are looking to invest in a major league soccer franchise in the United States. 
Thanks to the Union of European Football Association (UEFA) ownership laws, this maybe not have been possible prior to another more recent deal signed between PSG and the Qatar Tourism Authority (QTA) in December 2012, but could now be allowed due to a loophole in UEFA's Financial Fair Play regulations which requires that clubs not spend more than they make. The QTA deal, termed a 'publicity agreement' was reportedly signed for a value of USD800 million (QAR2.9 billion) according to various international media outlets,  such as France's La Parisien newspaper.
By winning the coveted French Ligue 1 title in the 2012-13 season and by signing lucrative sponsorship deals (the largest with Qatari sponsors), PSG so far has been Qatar's football ownership success story. The opposite is perhaps true for Málaga, which recently entered a liquidity crisis and suffered a controversial Union of European Football Association (UEFA) ban after players and staff failed to be paid on time. The club was forced to offload prize players and its ambitions for a plush new EUR19 million (QAR96 million) sports academy on Spain's Costa Blanca are now on hold.
The main reason clubs fail is cashflow problems. It does not matter how large the revenue or profits are, if the club has no funds to pay players, suppliers or the taxman, it could face bankruptcy. So, what is attracting Qatari investors to invest in these clubs? Are their trophy clubs destined to remain vehicles for self-promotion or can they be turned into self-sustaining, profit-generating businesses in the long-term? 
James M. Dorsey, author of The Turbulent World of Middle East Soccer, says Qatar's investments are more wide-ranging than those seen from other Gulf states. "Compared to the UAE and Bahrain, Qatar's approach is more strategic and far more comprehensive," he tells The Edge. "The former destinations host events and seek associations. By contrast, Qatar is building a sports sector, but also investing in sports medicine, a world-class academy, conferences. Qatar's leadership wants to build sport into the national identity." Dorsey also ponders, "How do you measure cost-benefit analysis? You're hoping that it will pay off in terms of country branding."
"Obviously, we believe in our targets and objectives, and we are really confident that the dreams are going to come true." – Qatar's Nasser Al Khelaifi,  PSG president.
That may explain why the PSG owners are willing to put up with a punishing 75 percent tax rate in Paris, and competition from newly-rich but poorly supported AS Monaco, which benefits from lower corporation tax in the principality, and the ability to offer foreign players tax-free earnings. 
Meanwhile, Qatar's Aspire Zone Foundation acquired KAS Eupen, a second division club in Liege, Belgium. Dorsey stresses that the recent acquisitions are "not just Arabs buying teams. PSG was a three-way deal involving investments in France, where Qatar already has close ties. Then there was Michel Platini's vote. Eupen was a strategic move, because they needed an extension to the academy."
Attaining operating profit 
In a sport, currently plagued by financially troubled clubs, operating profit status has already been achieved in a few notable cases. Three English Premier League clubs reported operating profits last season: Manchester United at GBP35 million (QAR205 million), Swansea City at GBP18 million (QAR106 million) and Norwich City at GBP17 million (QAR100 million). In a bid to join them, PSG is planning to renovate its stadium for EUR75 million (QAR377 million) over the next three years, with initial work starting in 2013. It is likely that PSG will aim to gain planning permission for a capacity of 60,000 – up from 48,000 – thus improving revenue potential from ticket sales. Another means of increasing revenues for PSG has been to raise ticket prices. Having previously offered affordable rates for a full-season subscription in an effort not to disenfranchise supporters, the club has since raised both match-day and season-ticket costs. Despite this, PSG is finally selling out home matches.
It also looks likely to be a mainstay in the Champions' League. From a revenue point of view, reaching the semi-finals or thereabouts in every tournament, will be a real coup and a payback on the investment of the club's Qatari ownership. To demonstrate that point, Bayern Munich, crowned European champions after defeating Borussia Dortmund at Wembley in May, received EUR55 million (QAR274 million) from UEFA. This sum consisted of EUR36 million (QAR180 million) in a range of bonuses covering the group and knockout stages, as well as EUR19 million (QAR95 million) from the television market. 
Dortmund earned a total of EUR54 million (QAR269 million), which comprised EUR32 million (QAR274 million) in match payments, plus EUR22 million (QAR110 million) from the TV market. Success means PSG will also be able to demand higher fees from sponsors and corporate partners.
Jean-Claude Blanc, PSG's general manager, believes the capital's reputation for elegance and luxury will help it to add more high-end brands to existing partners such as Swiss watchmaker Hublot, to meet their "demand for perfection" and become an "entity recognised all over the world." PSG can now play hardball, as seen in October, when they re-negotiated their Nike kit deal from EUR6.5 million (QAR32 million) to EUR20 million (QAR99 million) per season, with EUR30 million (QAR149 million) available if bonus targets are met. 
Balancing act
To understand how PSG may eventually become profitable, it is important to also understand how football clubs account for transfer fees. Instead of expensing these completely in the year of purchase, players are treated as assets, whereby their value is written off evenly over the length of their contract via player amortisation. As an example, Manchester United signed star Dutch player Robin van Persie for GBP22 million (QAR129 million) on a four-year contract, so divided by four years, the annual amortisation is GBP5.5 million (QAR32 million).
PSG can learn valuable business lessons from Liverpool and Arsenal. Not only did the latter register the highest profit before tax at GBP37 million (QAR217 million) in the Premier League in 2011 to 2012 on the back of GBP235 million (QAR 1.4 billion) turnover, but it has also made an incredible GBP190 million (QAR1.1 billion) profit in the last five years, much of it from player sales. 
PSG's first movements resemble those of Liverpool FC's John Henry, who favours signing top young players under the age of 23, in order to retain and maximise resale value. But PSG's older, experienced players are seen as indispensable in the quest for silverware; Al Khelaifi insists he would not sell Brazilian superstar Thiago Silva "for even a billion euros". 
Fortunately, pricey superstars also sell merchandise. The Premier League shifted a total of five million replica jerseys worldwide last season. Manchester United's Robin Van Persie securing an astonishing 25 percent of those shirt sales alone. Manchester United and Real Madrid have set the standard by offloading an average of 1.4 million shirts globally every year.
 If PSG catches up, it can expect to make EUR18 million (QAR90 million), which would really help with developing a top youth team. Former St. Etienne director of football Damian Comolli agrees that PSG's strategy "to go and buy younger players, who could become world stars like Pastore, is the right one," partly because established professionals yearn for the glamour of Spain or England.
Sports consulting firm Lagardère Unlimited finds that the global sports industry is growing much faster than national gross domestic product rates globally. If PSG's high spending can help it close the gap on the likes of Real Madrid, the first club to surpass the EUR500 million (QAR2.5 billion) annual revenue threshold in 2013, then it seems feasible that PSG may eventually turn a profit without having to rely on further investment from its Qatari sponsors and may in fact set a new standard and spur other investors from the country and indeed the Gulf region and beyond to try to emulate their success.
Like this story? Share it.