Qatar growth opportunities in water and offshore
Opportunities abound emerging for Qatar firms going into 2013 and beyond, and water looks set to be the key in more ways than one.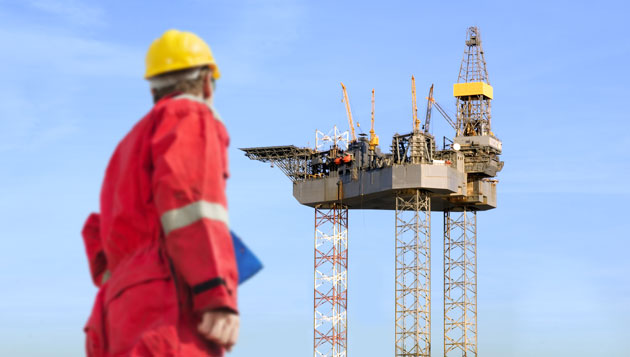 Opportunities are increasing offshore for Middle East oil and gas sector contractors both in the water and waste water treatment and offshore oil and gas contracts. (Getty images)
Qatar-based companies involved in sustainable water technologies are seeing huge opportunities open up before them driven by significant growth in the food industry, according to a top consultancy. 

And water technology is not the only booming area within the energy and sustainability sphere for local businesses, with regional contractors set to cash in as Gulf-based oil and gas giants increasingly shift from onshore to offshore projects, a local investment banking group has
also said.

Qatar is one of four Middle East and North Africa (MENA) countries listed by consultancy Frost & Sullivan in January as hosting growing business opportunities for water technology companies. "Proliferation in the food and beverage industries, inclusive of production units for juice, dairy products, oil processing, canned fruits, and vegetables, has led to implementation of sustainable water management practices," Frost & Sullivan environment programme manager Kshitij Nilkanth said.

"Within the MENA, the Kingdom of Saudi Arabia, Egypt, Qatar, and the United Arab Emirates are experiencing significant growth in the food industry, including meat production, thereby opening up huge opportunities for water technology companies," Nilkanth added. MENA countries rely on imports to meet at least 50 percent of food requirements – a very high figure relative to the globe – because of a lack of arable land in the region. But an increasing exposure to global food prices has led governments to review food security in terms of food sovereignty, which translates to meeting demand from domestic sources as far as possible.

With food security high on the agenda, best practice in areas such as water recycling is expected to become the norm in coming years, Nilkanth said, opening the door to companies that can advise on and provide services in that field. The inevitable knock-on effect is that this need will drive improvements in water recycling technologies in countries that have a need to boost domestic food production to satisfy growing populations while maintaining economic growth, such as Qatar.

And such opportunities look set to remain well beyond 2013. Frost & Sullivan said in a statement in January that it forecasts "rapid growth" for the MENA water and wastewater treatment market in the food and beverage industry.  "This will further result in industrial customers approaching water specialists to improve operational efficiency and successfully meet stricter environmental standards," the statement said.

A second growth area, and one no less related to water, lies behind a Gulf-wide shift on the part of the upstream oil and gas sector towards offshore projects. Regional banking group Mashreq stated in mid-January that this increasing focus in offshore will benefit regional contractors, with 45 projects on going in mid-January – two more than the peak level recorded in 2008, before the global economic slowdown slashed energy demand.
"Output from oil and gas projects in the Gulf contributes significantly to the GDPs [gross domestic products] of countries in the Gulf Cooperation Council [which includes Qatar]," corporate and investment banking group head Julio De Quesada said. "This new focus on offshore production should be a boost to the continuing economic development of the region."

According to Pennwell Corporation, which hosted the Offshore Middle East 2013 conference in Qatar at the end of January, one of the most important challenges facing the offshore oil and gas industry is access to modern technology. The shift offshore has attracted interest across the region from new entrants to the market capable of providing equipment, products and services to the offshore sector, alongside the more established global contractors, Mashreq said.

In a recent report, researcher MEED Projects said that oil producers are actively turning offshore in search of oil and gas to boost production because technological advances have significantly brought costs down. As a result, the region now accounts for a "significant proportion" of global platform and pipeline contracts, Mashreq said.
Like this story? Share it.