Qatar Airways to launch Saudi subsidiary
Qatar Airways will launch a domestic Saudi airline by the third quarter of 2014, chief executive Akbar Al Baker confirmed at the Bahrain International Airshow in January.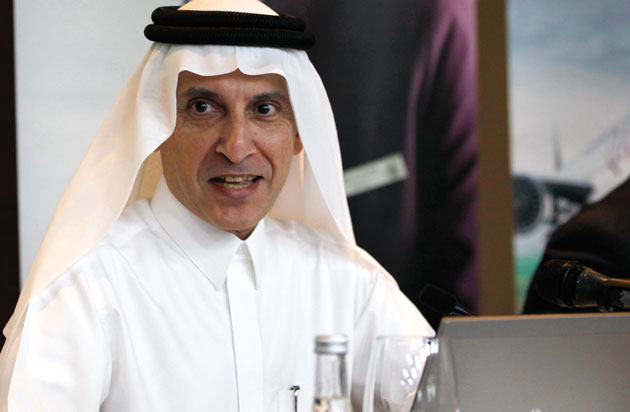 CEO Al Baker is confident that Qatar Airways' new Saudi venture will be a success. (Image Reuters)
Al Maha Airways will begin services on the kingdom's trunk route between Riyadh and Jeddah, deploying 10 aircraft in its first year. The fleet will then gradually expand to 50 aircraft as regional destinations such as Doha are added to the route network.
"We have already appointed a new CEO for the Saudi operations, and we are planning to launch the Saudi operations any time between the middle to the third quarter of this year," Al Baker told Reuters. The subsidiary's branding will sport the same logo as Qatar Airways but in green rather than maroon colouring. Its aircraft will be sourced from the Doha-based carrier's own order-book, which comprises 280 units.
Al Maha's launch follows a push by Saudi civil aviation authority GACA to liberalise the kingdom's skies. Flag carrier Saudia has a 90 percent share of domestic flights, with the remainder operated by privately-owned Flynas.
Another start-up carrier, Saudi Gulf Airlines, owned by Al Qahtani Group, announced the purchase of 16 Bombardier C Series aircraft at the Bahrain Airshow. It is expected to launch services by early 2016.
Like this story? Share it.