The Mall of Qatar to open in 2015
With a QAR400 million contract for mechanical, electrical and plumbing services awarded to Drake & Scull International PJSC (DSI), the Mall of Qatar is slated to open doors for visitors in late 2015. Donald Weir, general manager, Mall of Qatar discusses more details.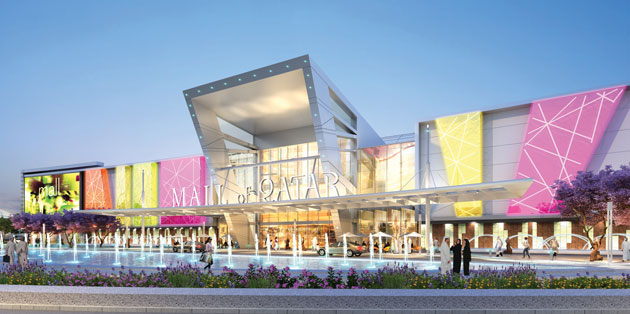 The Mall of Qatar, scheduled for completion in 2015, is designed to accommodate 7000 parking spaces.
Planned to feature a streetscape, hypermarket, multiplex, four department stores, 20-plus restaurants and 400 shops, the construction works have been announced to begin in the first quarter of 2014. 
With a mega project of this nature, how credible is the 2015 target? Addressing the question, Weir said, "The target is very realistic and the developer Urbacon Contracting Company is doing everything in their power to make sure that delays do not occur. We have five factories on site, manufacturing materials to keep the progress of the mall on schedule." With a dedicated metro station and 7000 parking spaces, ease of access is a major consideration in the mall's design, explained Weir who further said, "In a country with the highest population growth rate in the world in recent years, we had to make sure that parking was quick and easy and that the mall could also be easily accessed by those people who didn't drive."
400 - The approximate number of shops to be housed in the Mall of Qatar
From a retail point of view, the mall will feature a range of brands. While The Luxury Court will house a high-end shopping quarter, a host of mid-range shopping opportunities will also be available. "There has been a tremendous amount of interest from world-class international retailers," Weir told The Edge. The move-in dates for retailers will be announced later.
Like this story? Share it.