Despite challenges, setting up a firm in Qatar is becoming easier
Wayne Merrick general manager, The Links Group Qatar, tells The Edge in an exclusive interview that some company formation experts tend to mislead prospective companies from entering Qatar, which explains why many companies are put off by the process altogether.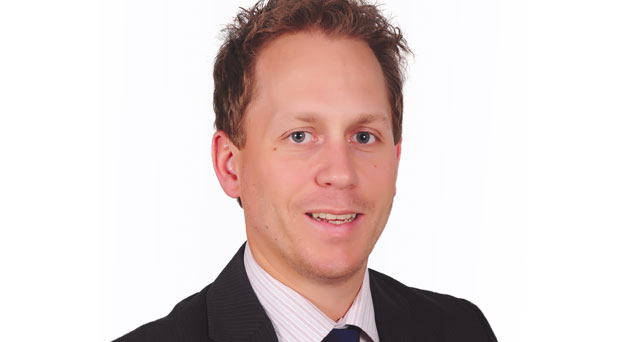 Wayne Merrick, general manager, The Links Group Qatar says that government e-services are certainly helping to make setting up a business in Qatar more efficient.
If you were to recommend five steps for setting up a company in Doha in the shortest possible time, what would they  be?
I think the first one would be to know the market. It is important that whatever the type of business may be, you need to understand the demand for the products or the service within the marketplace, so feasibility and obviously doing a business plan would be the first ones. Second would be to find any gaps that are there within the market, maybe look at your competition and see what scope there is for you to get the benefits of any potential contracts that are available. Third would be to choose the right business format, the right legal entity, and the support, that you get expert advice from the onset, whether that is legal advice or professional services company like the Links Group. Fourth is to be prepared for the challenges in generating finance.

I do believe that this is an area in which Qatar has vastly improved, but it still can be a challenge for foreign companies looking to obtain credit in order to fund the projects that they are awarded. Fifth would be to be aware of any barriers or pitfalls. It is important to remember that for a limited liability company (LLC), foreign companies need to be aware that according to the proxy law, you cannot have a completely silent partner. You need to have a partner that is active, and you need to make sure that documentation is updated every single year with an annual general meeting (AGM) and that you invite all of the general shareholders to that AGM and keep a copy of the minutes held on file for all shareholders. So it is very, very important that the partner is active in the business and that is something for you to be aware of prior to entry into the market.
It is often said that due to the paperwork there is not a unified guideline for people to use when setting up a firm in Qatar. What in your view needs to be done to that process?
Government e-services are certainly helping to make setting up a business in Qatar more efficient. At the moment, the difficulty lies in certain businesses and structures requiring different documentation and procedures.  Unfortunately, some company formation providers exploit these inefficiencies in the system to make their clients overly dependent on their services. What invariably ends up happening is that clients become confused, frustrated and put off setting up a company in the region.
We believe a screening process for facilitators of company incorporation services could significantly reduce the time it takes for foreign companies to enter the market, and could also contribute to the improvement of trade and investment flows for the country.
If you were to draw a benchmark to the simplest processes that one needs to set up a company, which country would you choose and why?
The procedure of setting up a business in the United Arab Emirates (UAE) and especially in Dubai has been made a lot more efficient in recent years. The UAE has significantly enhanced its global competitiveness ranking and is now the easiest country in the Arab world in which to do business. This year, the UAE's ranking in the Ease of Doing Business report jumped from 24 to 22 out of 183 countries. A key initiative of Dubai's Department of Economic Development (DED) in this regard was automating 95 percent of the traditional business registration process to, and integrating it with the electronic platforms of the federal and local government concerned to reduce time and effort for investors and business owners.
"We believe a screening process for company incorporation facilitators could significantly reduce the time it takes to enter the market."
The DED has also strengthened its cooperation with the private sector by outsourcing the services of the Business Registration and Licensing Sector (BRL) to selected law firms and private companies capable of providing such services to customers over extended hours.
What can Qatar adopt from Dubai?
Qatar is following similar initiatives like the UAE, but we think the country can involve more private sector collaboration.In Dubai for example, The Links Group has established strong relationships with the DED to help encourage inward investments. The Links Group is the only company of its kind to be associated with the Foreign Investment Office (FDI) of the DED.
It has been said that the way that Dubai does things is more advanced than the way that Qatar does, especially with regards to rules and regulations and the opening up of the country. What is your take on this?
The rapid rate of growth in Qatar and the UAE has outpaced the advancement of regulations and administrative systems. Even in international markets, regulation tends to play a game of catch-up with business needs.
"It is important to remember that for a limited liability company, the foreign companies cannot have a completely silent partner."
The UAE is a few years ahead in its development cycle, but I think we also have to recognise the improvements Qatar is making. The leadership has introduced e-government services to make company formation more efficient. This is certainly enticing the future entrants. Enterprise Qatar is a fantastic government initiative established to provide financial support and advice to the SME market (a lifeblood of many economies around the world). Qatar Development Bank (QDB) is now providing financial assistance for start-ups requiring credit facilities whereby QDB may act as the benefactor. The new Economic Zones will also attract more foreign investment. Although we do not yet know the full details of this proposition, it may follow a similar free zone model to the UAE.
What are the differences for Qataris setting up offices in the same timeframe?
If a Qatari national is looking to establish an entity in Qatar the setup procedures are much quicker than that of a foreign party. This is due to the requirement of the foreign party to get some of their documents notarised and attested at the Ministry of Foreign Affairs and Qatar Embassy in the country of origin.
What are the sectors that you give advice on – is it as wide as hospitality to education and from technology to restaurants?
The Links Group's core business is advising corporations and individuals from different sectors on how best to establish a legal commercial presence in the Middle East. We work across all sectors and with all sizes of businesses – from SMEs to Multinational Corporations (MNCs). However, we do have a depth of specialist experience in engineering, construction, education, healthcare and hospitality industries.
The Links Group provides an unrivalled network of corporate services to assist the company formation process with a particular focus on the UAE and Qatar. This includes company formation, legal structures, licences and visa documentation, serviced offices, resource management and marketing support.
How can an expatriate set up a company here in say three months? And what would be the requirements?
To conduct business in Qatar on a regular basis, foreign investors are required to establish a legal presence. Currently, foreign companies can choose from the following options: incorporating a local entity under the Commercial Companies Law; obtaining a license for a branch office or trade representative office; entering into a commercial agency relationship; incorporating or registering with the Qatar Financial Centre; or setting up a free zone entity within the Qatar Science and Technology Park. 
However, not all these entities will have free reign to trade wherever and with whomever they like. It is also important to understand ownership requirements for any Qatar-based entity.  It is important to seek advice from specialists in company formation to ensure your business is established correctly from the outset and in the most efficient manner possible.
Like this story? Share it.