Qatargas delivers commissioning cargo to Zhejiang LNG terminal in the People's Republic of China
In late September, Qatargas delivered the first cargo of liquefied natural gas (LNG) to China National Oil Corporation's (CNOOC) Zhejiang LNG Terminal.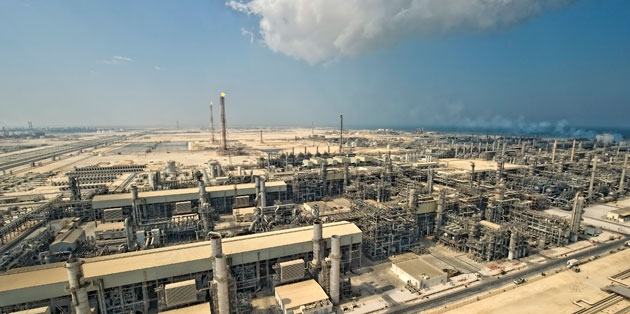 The cargo delivered by Qatargas' Q-Max LNG vessel Zarga will be used to commission the newly constructed LNG terminal. The arrival also marks the first Q-Max LNG Vessel, the largest class of LNG carriers in the world, to one of CNOOC's owned and operated terminals in the People's Republic of China.

To mark the occasion, CNOOC Gas and Power Group, with senior officials from Qatargas and Zhejiang LNG Terminal shareholders attended the arrival of the commissioning cargo at Ningbo, Zhejiang Province. "This is an important milestone for Qatargas, Khalid bin Khalifa Al Thani, Qatargas chief executive officer said. "We are very pleased LNG from Qatar continues to contribute towards meeting the growing demand for energy in the People's Republic of China. This achievement highlights Qatargas' capability to supply LNG to customers around the globe safely and reliably. This delivery will further strengthen the relationship between both companies over the long term."

The Zhejiang LNG terminal, located in Ningbo in China's Zhejiang province, will have a first phase receiving capacity of three million tonnes per annum, adding to CNOOC's operating LNG terminals in Shanghai, Fujian and Guangdong provinces, thus maintaining its position as China's largest LNG importer.
Qatargas and CNOOC have an existing Sales and Purchase Agreement signed in 2008 for the supply of a total of two million tonnes per annum of LNG. The first delivery of LNG from Qatar to China with CNOOC was made in October 2009. Qatargas anticipates that the People's Republic of China will become one of the world's largest gas markets.
Like this story? Share it.