Qatar oil and gas growth to remain 'flat'
The growth of the Qatar economy is set to slow in 2013 due to the completion of all large oil and gas projects, combined with a downward revision in oil price forecasts, according to a major financial institution.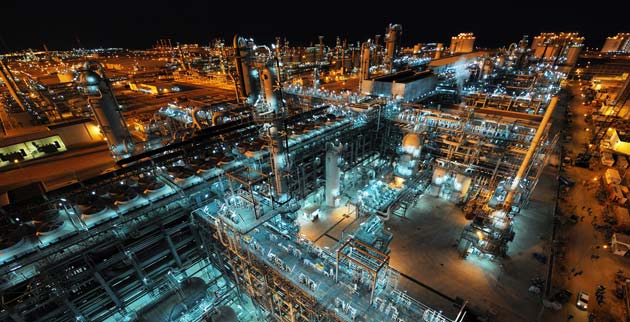 Qatar's oil and gas sector will experience a slowdown in 2013, with the next major project, Barzan, a joint LNG venture between Qatar Petroleum and ExxonMobil Qatar set to be operational within the year.
The forecast of gross domestic product (GDP) growth, released by Qatar National Bank (QNB Group) last month, pegged growth for the economy at five percent in 2013, down from a revised prediction for 2012 of 6.1 percent. The 2012 prediction was revised upwards from 5.6 percent, QNB Group said, to take into account new data for the third quarter of that year released by the Qatar Statistics Authority in early January.

The next major project to come online in the oil and gas sector will be the Barzan gas project. The scheme will be completed in two phases, with train one due to become operational in late 2014 and train two expected to follow in 2015. The first phase of the QR37.8 billion Barzan gas development project being implemented as a joint venture
between Qatar Petroleum and ExxonMobil Qatar, will be operational by the end of 2013, according to an official related to the project. "Until then, only small increases in oil and liquefied natural gas (LNG) production will be possible through operational efficiency gains," QNB Group stated.

The slowdown has long been expected. Indeed, because of the lull in the completion of new projects, the sector so vital to Qatar's overall economic strength will become less of a driving force for growth. QNB Group added that Qatar's non-oil and gas growth rate "remains high by both regional and international standards." The bank said that oil and gas growth is forecast to pick up "marginally", due to higher oil and LNG output. However, growth is expected to be flat in 2013 as average oil prices are forecast to ease to US$108 (QR393) in 2013, compared to US$111 (QR404) in 2012.

The predicted rebalancing of the economy away from a heavy reliance on oil and gas is good news for Doha. Data released by the World Bank show Qatar's GDP began to shoot up in 2004 as oil and gas exports increased, with a single year-on-year contraction in 2009 because of a decline in global demand for Qatar's primary exports following the financial crisis (see graph). A shift towards stronger growth in the non-oil and gas sectors is therefore essential for business in Qatar to grow on a sustainable footing. Qatar's non-oil and gas growth rate will "successfully drive the economy during the coming years," QNB Group predicted.
Like this story? Share it.