Qatar to publish a national green directory
To make green buildings a convenient option in the country, Qatar Green Building Council is set to release a green directory featuring information on companies dealing in sustainable products and services.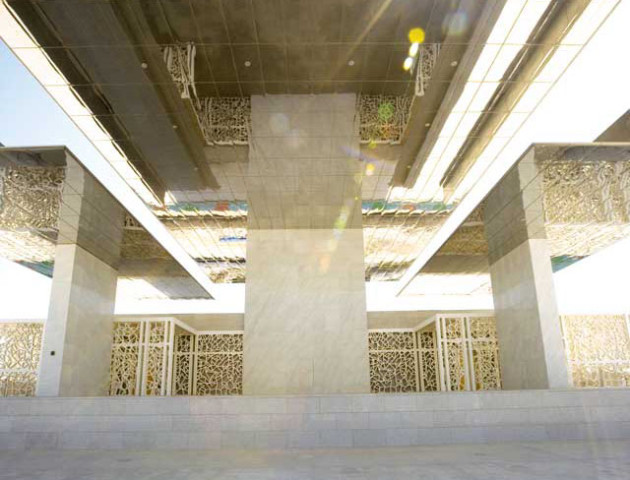 A shot from within Qatar Foundation's Education City, which is considered as one of the leading green projects in the country.
In an exclusive interview with The Edge, director, Qatar Green Building Council (QGBC), Meshal Al Shamari revealed plans to release the country's first ever national green directory. Planned to be published on an annual basis with its first edition targeted to be released in September, the document will work as a reference for clients interested in promoting sustainable development in Qatar. 
"One of the challenges that we face here is the non-availability of the right information, so many investors or developers would like to use green materials but they don't know what are the services that are available in Qatar, which kind of materials that available in Qatar. So, what we are trying is to make kind of a platform for those products, which is open directly for everybody," said Shamari.
Giving more details of the project, he told that the document's marketing is scheduled to start in August, while the registration to be featured in the green directory will be free of any charges. "Any company that would like to register itself has to come to us…we have categories for companies that are available in Qatar," he said. 
Once a company is registered, the next stage for QGBC is to review whether their products are green as claimed. "The most important process is the review process of the products because you get so many products from all over the world claiming that they are green products. So we need to review their products and make sure that those are green products as per the certifications, if they have already registered with Global Sustainability. Assessment System (GSAS) or Leadership in Energy and Environmental Design (LEED) or US Green Building Council."
Speaking about fair representation of companies dealing in green building industry in Qatar, Shamari said that QGBC aims to register the highest number of companies in this directory. "We'll do whatever we can to register the companies, we'll advertise in the newspaper inviting companies to register," he said. Having contacts with most of the companies registered with Qatar's Ministry of Commerce, the council will invite all relevant organisations while also advertising in newspapers to encourage other companies. 
Like this story? Share it.